Welcome to the Courtney Geter, LMFT Secure Client Area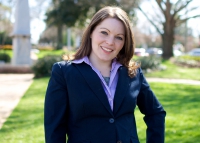 Courtney Geter, LMFT is a sex and relationship therapist providing services related to kink/poly/alternative lifestyles, men's issues, and women's issues, and sexual development. I have a sex positive viewpoint meaning I don't judge any sexual interest or topic. My goal is to support clients in their own journey to a healthy, sexual relationship with self and others. My belief is that our emotional, physical, and spiritual selves are interconnected. In order to keep one healthy, ALL need on-going care. I incorporate this into my treatment with clients. I also have experience helping clients resolving and managing anxiety, depression, mood disorders, and life stage transitions.
Log in to the secure portal. If you have not received an email with a username, please Register.